About Us
Located in the foothills of the Cascades mountains above beautiful Skykomish Valley, our golf course was originally built in the 1900s as Blue Boy Ranch, a successful thoroughbred training facility. The ranch was converted into a golf course in 1992, and we have since grown to be one of the most popular courses in the area. The golf course is named after the pig in the movie "State Fair".
Renovations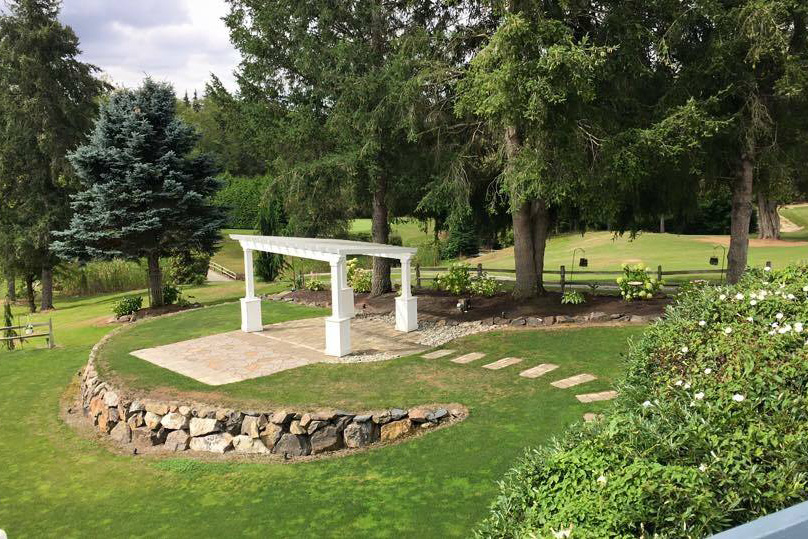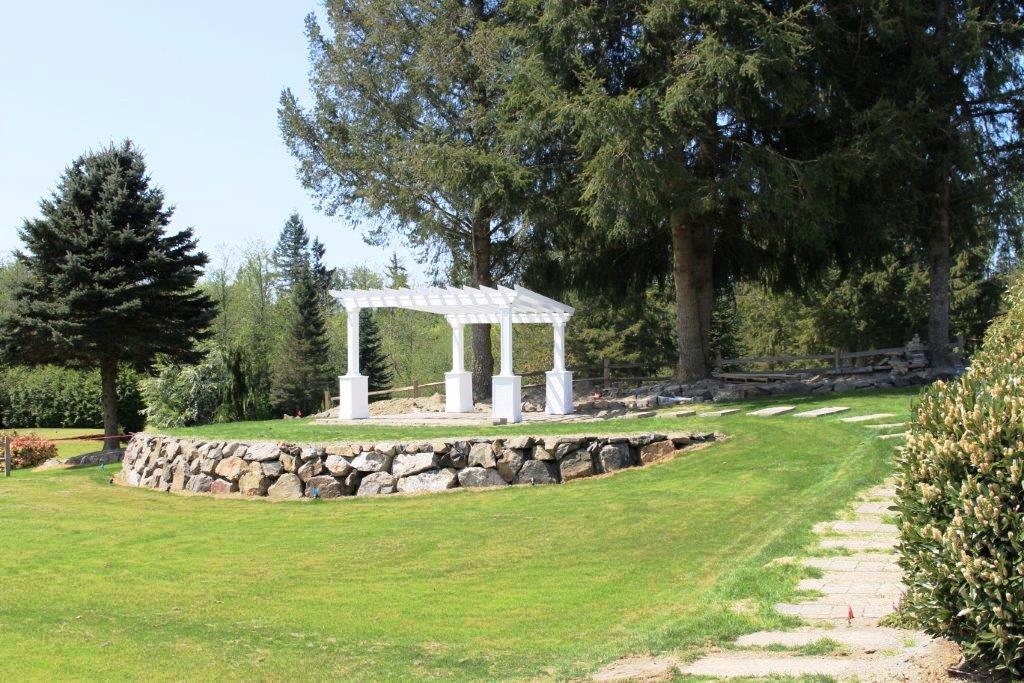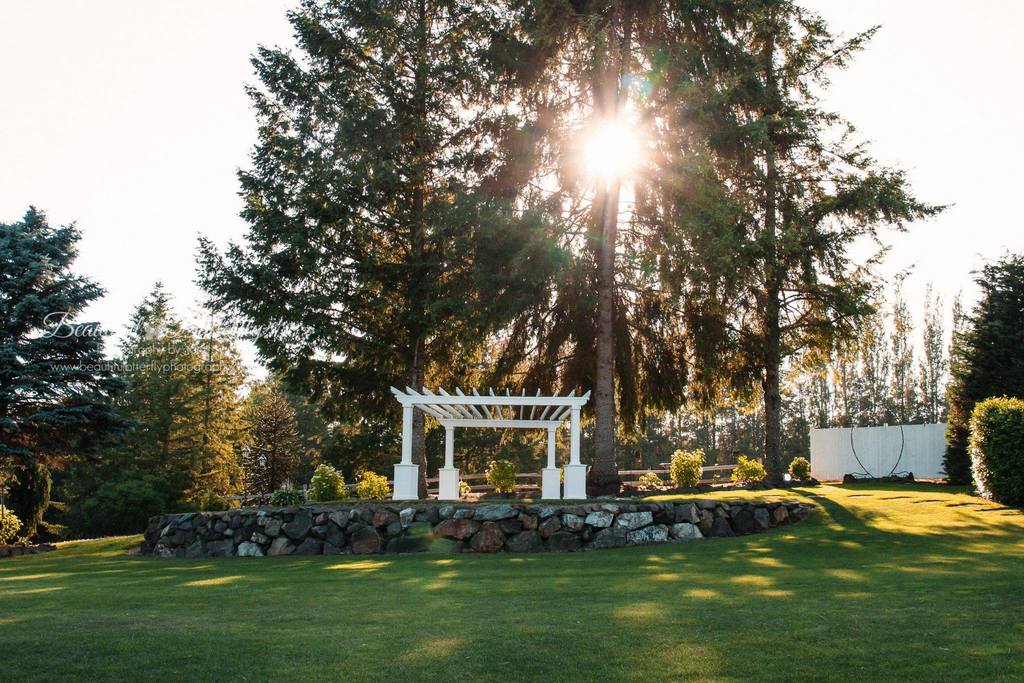 In 2014 renovations began for our new Wedding and Event Center, spotlighting our large white gazebo and a paver walk way that leads up to a main stage, not a bad seat to be found. We can accommodate up to 350 guests.
In 2017 we expanded our renovations on the Outdoor Event Center adding a paver runway that leads up to a new staircase to the raised stage and the gazebo area. In addition we added a Fire Pit Area and an Outdoor Bar.
Renovations also began to the Indoor Event Center and Wedding Facility. Transforming the Indoor Event Center with a complete remodel and repaint. We added a Bridal Suite that is fully furnished. We added all new hardwood floors throughout including the Bridal Suite. We purchased all new tables and chairs for the Indoor Center.
In 2018 we installed 8 new beautiful Chandeliers in the Event Center and a new Chandelier in the Bridal Suite. We added a Groomsman's Room (Man Cave) away from the Bridal Suite. We fully enclosed the Sun Deck Area which can serve as a Wedding Chapel or just added indoor seating. We have also hired an awesome new Wedding/Event Planner, Miranda Tate, to help in planning your special day or event. She can be reached at
events@blueboywest.com or by phone at   425-877-0745.
Rates For 9 Holes & 18 Holes
Regular Weekday, Monday–Friday: $19 & $24 (Plus Tax)
Seniors: $18 & $23 (Plus Tax)
Students & Children: (12 & under) $13 & $17 (Plus Tax)
Weekends & Holidays: $20 & $25 (Plus Tax)
Power Cart Rental: $13 & $22
Pull Carts: $5
Club Rentals: $5
Rates For Annual Memberships:
Seven Day Single – $775
Seven Day Family – $1,400 (Two related persons, each additional person $300)
Weekday Single – $675
Weekday Single – Senior – $650 (60+ years)
Weekday Single – Student – $450 (13-18 years of age)
Weekday Single – Junior – $350 (12 and under)
Weekday Family – Senior – $1,000 (Two related persons, 60+ years, each additional person $300)